Sport
Diving
I was always very fascinated by the sea and I blame Jacques-Yves Cousteau and his TV series for that. In 1998 I finally got around to enroll in a CMAS program. Today I am CMAS** and IANTD Advanced Nitrox diver. I cannot recommend starting this hobby too late in life and I wish I had found out a little earlier.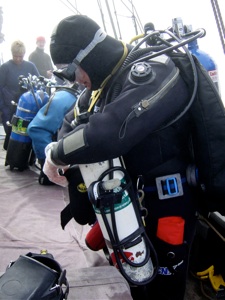 Prepare for wreck dive near Öland. Accelerated deco using Oxygen.
Running
On and off, running has been my primary means of exercise. However I am not very good at it, slow and heavy. But when I am in good shape I nearly enjoy it ;-)
Mountain Biking
One of my recent enjoyments. I have participated in a couple of 12 hour races - on four and three member teams. Apart from that I enjoy MTB'ing in Hareskoven and some of the other danish forests which all have dedicated MTB tracks nowadays.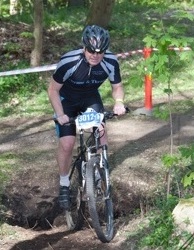 Participating in the H12 race.
Climbing
Two weeks after starting working for  Thrane & Thrane I joined the climbing club. My mentor and good friend is one of the danish climbing icons Jan Mathorne, a very modest man. I have taken rock climbing courses and am a climbing wall instructor. I'm not a climbing fanatic, but have visited Kullen several times, Göteborg and Chamonix a couple of times. I enjoy both top roping and lead climbing on climbing walls and rock, and have discovered that Via Ferrata is great fun too. In September 2011 I tried Apline climbing, again with Jan as instructor, and climbed Austrias highest mountain Grossglockner.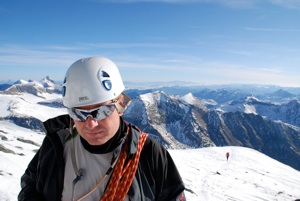 On the way to the summitt of Grossglockner.
Via Ferrata
Via Ferrata climbing is a more safe and controlled for of climbing where you are always attached to a metal wire. This makes it possible to climb with people who are unfamiliar with climbing gear an techniques. There are a large number of VFs is Europe. I have climbed in France, Italy an Austria.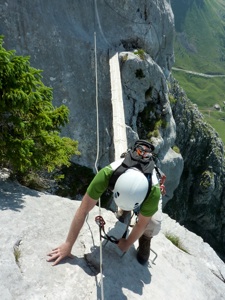 On via ferrata Tour du Jalouvre.
Hiking
I have been hiking in Scotland, Sweden and Chamonix in France. My first experience was on Söderåsen which is a great beginners place to train. I love camping and campfires but find it difficult to reserve the necessary time for it. Recently, I have walked long distances in Spain on segments of the Camino de Santiago. in total we have 'clocked' more than 1100km on Camino Frances and Camino del Norte.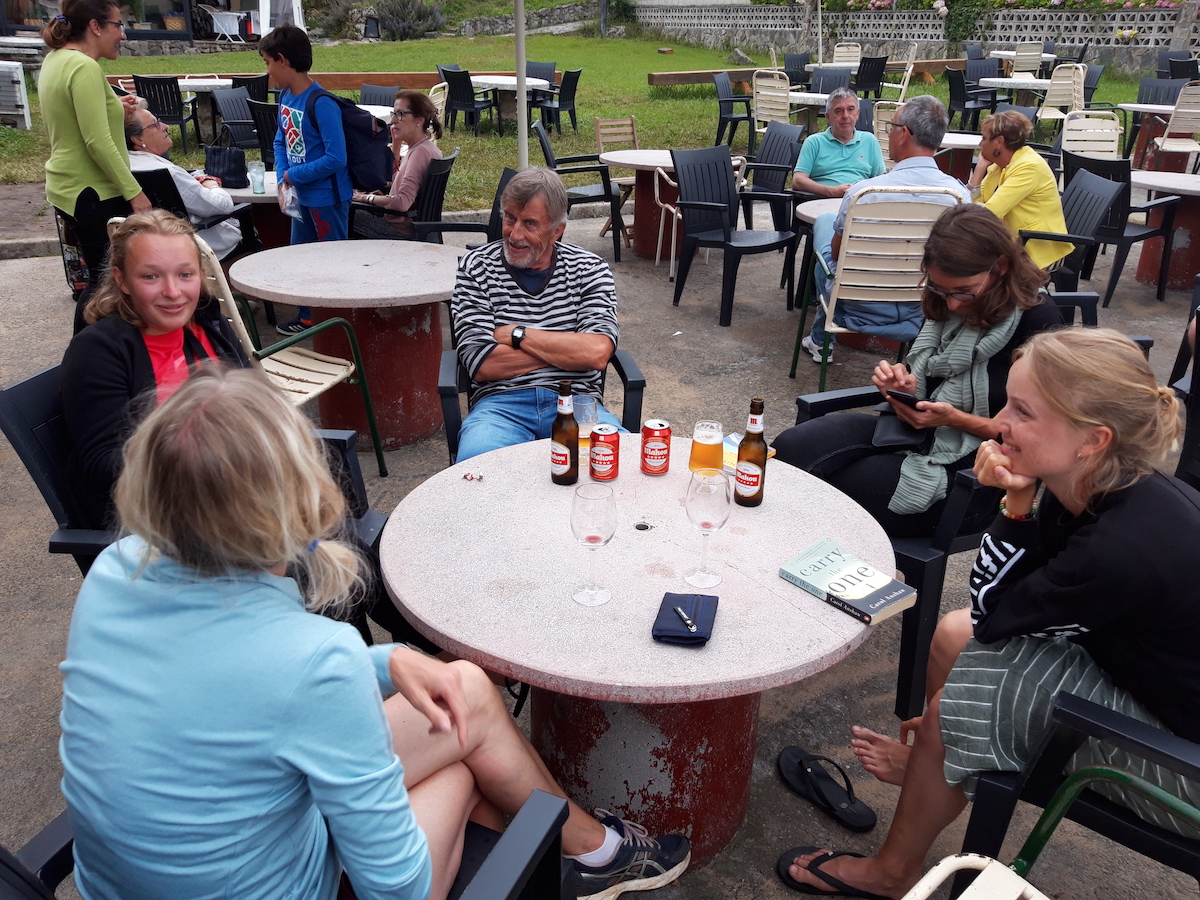 Relaxing with fellow hikers on the Camino de Santiago. Geocaching
While not exactly a sport I combine cycling and running and OpenstreetMap'ing with this outdoor activity. I am not a fanatic but have often driven a detour home from work to bag a few caches. It is a great and fun way to get in shape. I have had limited success getting my kids to enjoy it as much as me, but they have already seen a bit of the harder ones (nightcaching, tree climbing and diving).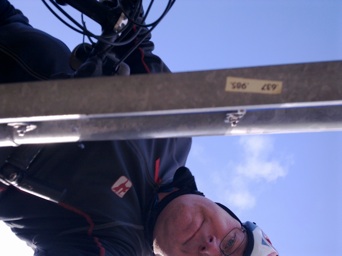 Found a hint for the position of a geocache.